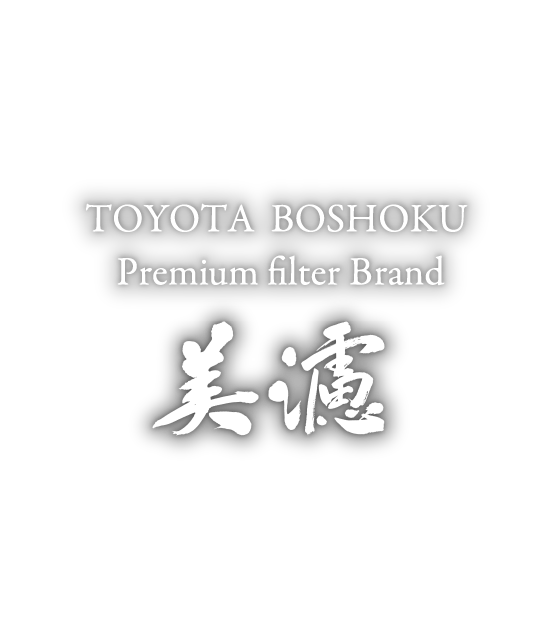 Premium filter

which is TOYOTA BOSHOKU premium filter brand,
gives all customers wonderful smile by the most excellent grade filter that provides further safety,
relieved and comfortable inside space of vehicle and
contributes on most suitable function at each customer's usage environment.
Hope for


the premium filter brand
We would like to proved smooth running and comfortable inside of the vehicle under any environments.
Clean air, and "beautiful [

] " air is required in order to make an engine and inside
the vehicle more safety and more comfortable.
Such beautiful air is "filtered [

] " and made by TOYOTA BOSHOKU premium filter,

,
We name

with our sincere.