TOYOTA BOSHOKU oil filter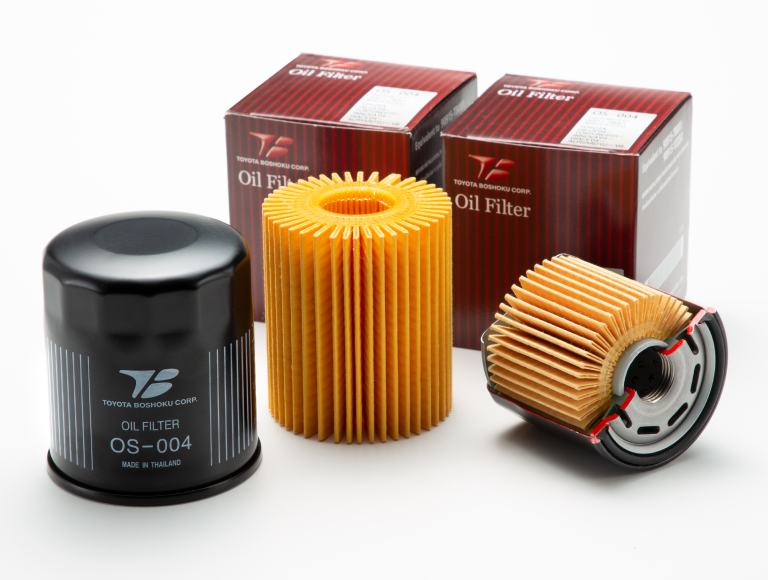 It is essential to circulate clean engine oil to maintain an engine's best state.
When impurities such as sludge and metallic powder are included in circulating engine oil, they hurt engine components, decrease an engine's life span and fuel efficiency and cause the engine to operate noisily.

TOYOTA BOSHOKU oil filters always provide clean engine oil by filtering impurities generated by engine from engine oil.
Commitment of TOYOTA BOSHOKU oil filter
Capture impurities by high performance filter medium
Adopt high efficient filter medium that use fine fibers. Capture sludge and metallic powder in engine oil steadily to reduce them. Filter engine oil and provide the engine with clean oil.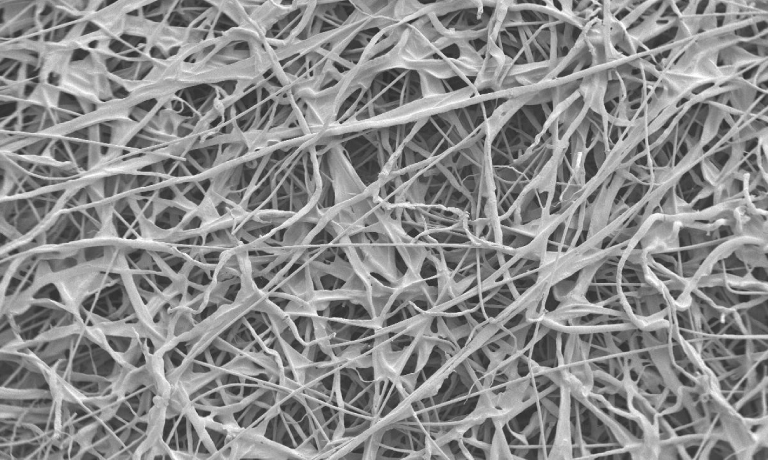 Enlarged view of filter medium
Keep oil pressure and flow volume within the engine
Keep oil pressure and flow volume in best state by adopting high performance filter media which provide engine oil flow and by designing each component's shape carefully in order to enable an engine to operate properly.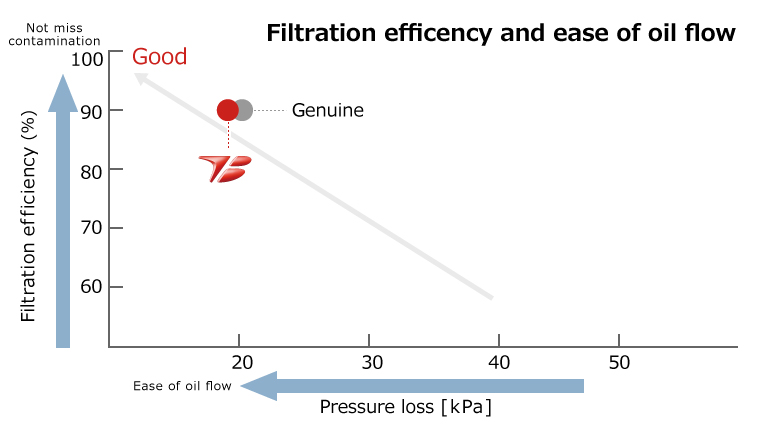 Seal engine oil steadily
TOYOTA BOSHOKU oil filters assume every environment in the world and the gaskets are designed to bear the environment. Select materials which are excellent for heat and cold resistance and to seal engine oil steadily.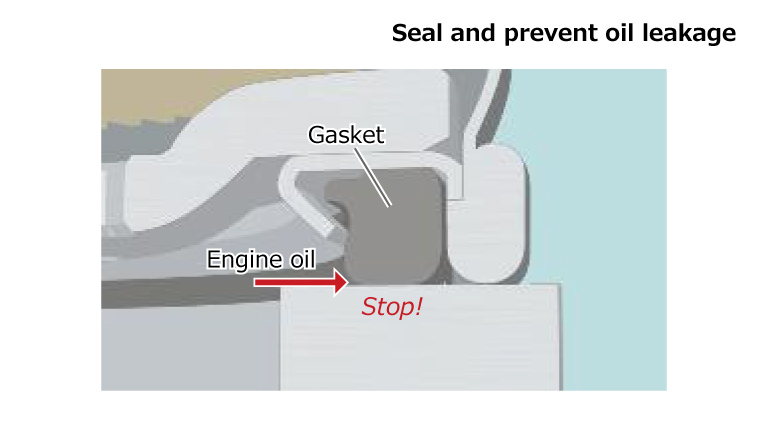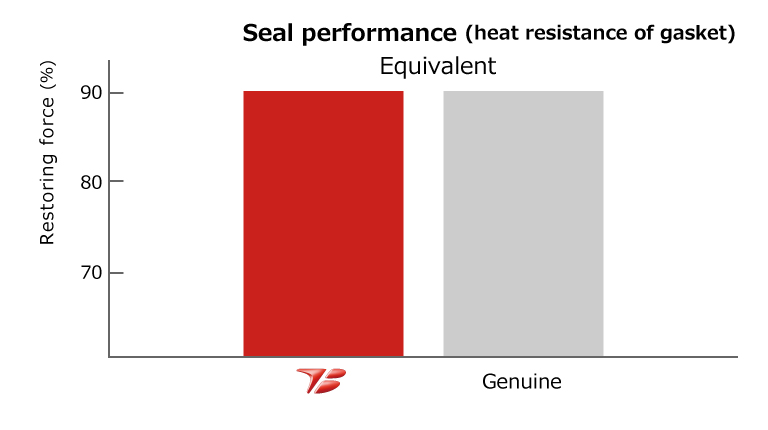 For Motorcycles oil filter
The real thing does not disappint in any scene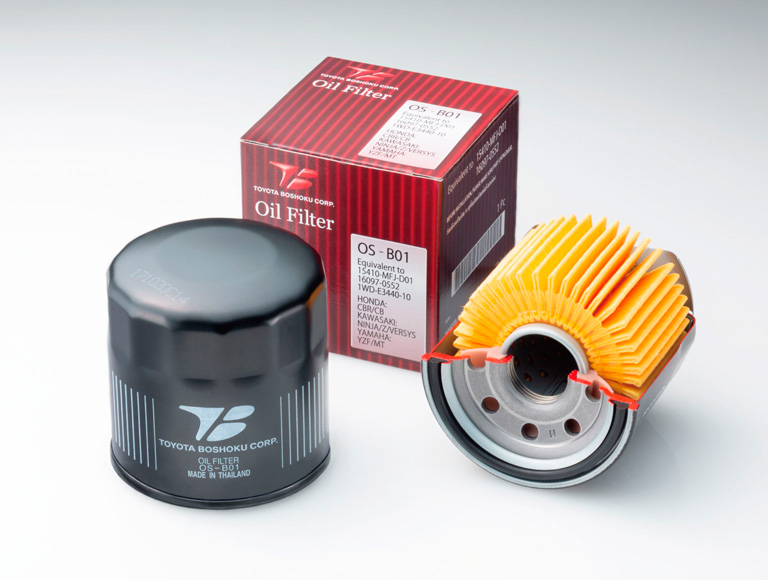 Toyota boshoku oil filter is a high-performance oil filter whose parts are strictly selected from the materials so that it can be used for engines with high rotation and high load as a characteristic of motorcycles, making use of the many years of experience and know-how of genuine parts manufacturers.
We provide safe and secure motorcycle oil filters with results that do not disappoint customers in any situation.